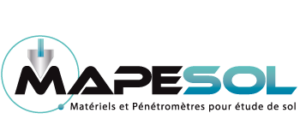 Mapesol, a single-member limited liability company with registered offices at 591, rue du Rémoulaire – ZA de la Gandonne –
13300 Salon de Provence
RCS Salon de Provence : 753 831 197
By email:
Contact us at the following address: contact@mapesol.fr
By post:
Mapesol
ZA de la Gandonne – 591 rue du Rémoulaire
13300 Salon de Provence
We inform you that the information collected from visitors by any means whatsoever will not be divulged to persons outside our Company.
In accordance with law No 2004-801 of 6 August 2004, regarding the protection of individuals with regard to the processing of personal data, amending law No 78-17 of 6 January 1978, you have the right to access and correct the personal data concerning you by writing to: Mapesol, ZA de la Gandonne – 591 rue du Rémoulaire – 13300 Salon de Provence, France
Intellectual property rights
This site is subject to French and international laws on copyright and intellectual property.
All reproduction right are reserved, including those for iconographic and photographic documents.