Portable variable energy penetrometer
The MS4 is a portable variable energy penetrometer. It comprises an instrumented head on which is fixed a rod guiding a dropping mass (like a constant energy penetrometer). The user lifts the dropping mass to any height and releases it to fall onto the head. The user can also accelerate the dropping mass during its descent so that it hits the hammer with greater energy.
Thanks to the guided dropping mass, this device has the advantage of facilitating testing safely and does not require particular dexterity. In the case of intensive use, this system allows the user to change arm easily without losing effectiveness.
This penetrometer is equipped with a data acquisition system and data processing software which allows test parameters to be recorded. Using this data acquisition system, this assembly can be used for compaction control (NF P94 105).
---
This assembly is delivered with all necessary accessories, in a waterproof case on castors.
---
Applications :


– Compaction control in accordance with NF P 94 -105
– Soil investigation using dynamic penetrometer
Characteristics
Drive:
Weight of dropping mass:
Drop height:
Lifting system:
Blow frequency:
Travel per blow:
Dynamic probing system weight:
Manual
5 kg
Variable
Manual
– – –
Whole course of the rod
5 kg
Lifting system:
Lateral adjustment:
Stabilisation / support:
Type:
Transport:
Drive mechanism:
Starting:
Equipment:
Portable
Manual
Manual
– – –
Transport case on castors
Transport mode (mm):
Working mode (mm):
Weight:
Case: L1200, W430, H170
L300, W300, H1850
28 kg (assembly in the case)
Accessories/consumables
Diameter 14mm
Fixed or lost cone, 2 or 4 cm²
Manual, ball block
Data acquisition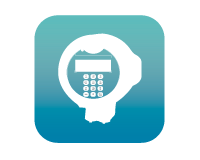 Recording unit with GPS, can be connected to a PC/tablet via USB or Bluetooth, MSlog software for data processing, creation of reports: Geolocalisation of tests, reference curves for compaction control, insertion of documents into the report, automatic calculation of anomaly types.
MS4 in position in the field